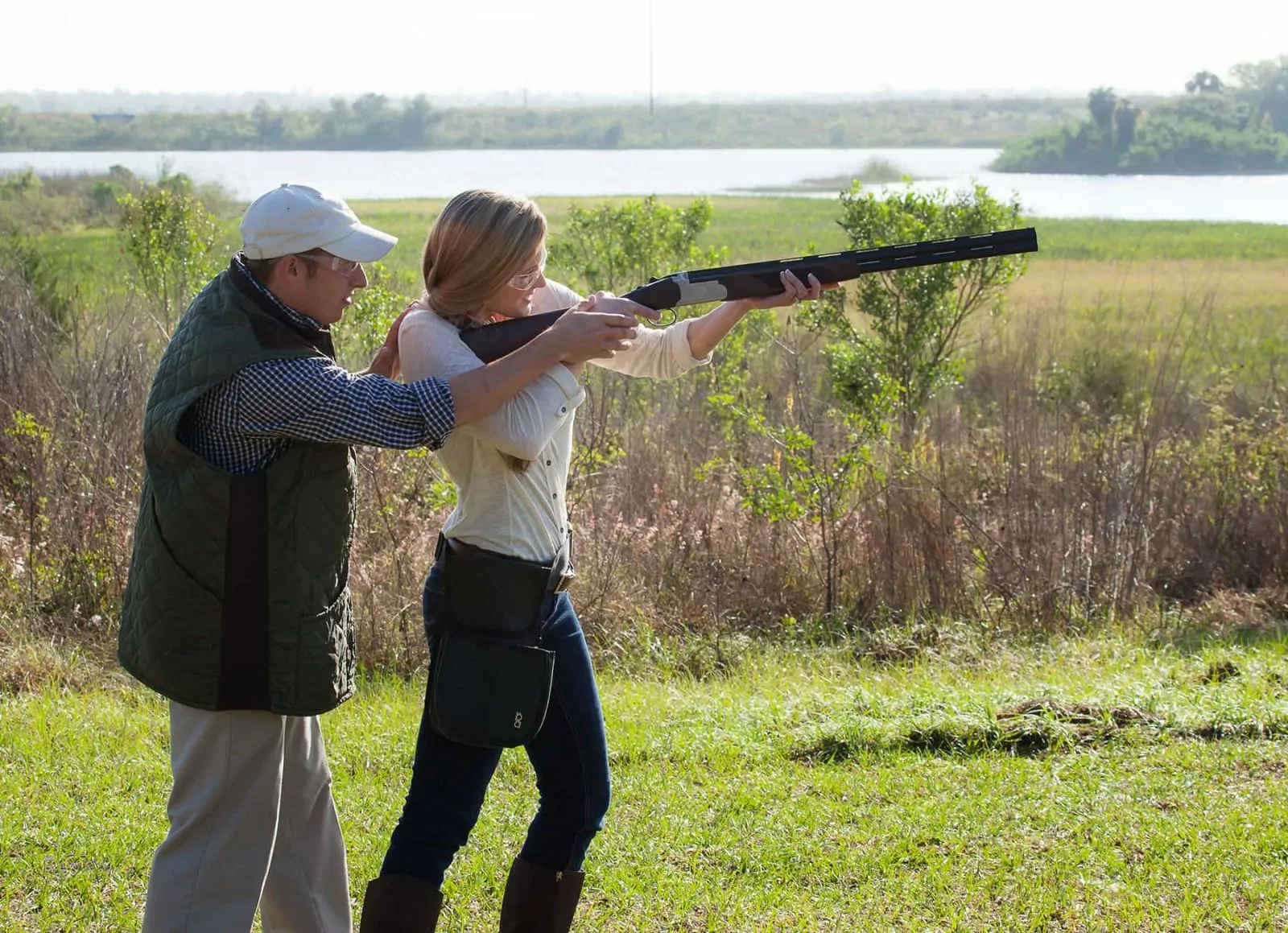 Streamsong Resort offers an on-site and newly remodeled 15-station sporting clay challenge course set amid wild Florida terrain just minutes from the main lodge. Everything is provided for this exhilarating outdoor challenge including transportation, a shotgun, ammunition, all required safety gear and, of course, Streamsong's certified instructors to guide you. Please note a 24-hour advance reservation is required. All skill levels are welcome.
Sporting Clays require a 72 hour notice of cancellation, reservations cancelled thereafter will incur a 100% charge.
Benefits of Adding Sporting Clays to a Golf Package
At Streamsong, it's possible to enjoy golf as well as a variety of other outdoor activities. Adding sporting clays to your golf package can be a fantastic way to enhance your experience and add an extra element of excitement and competition. But why should you add this to your package?
Sporting clays in Orlando is one of the fastest-growing shooting sports, and it's no wonder why. It has all the fun of traditional clay pigeon shooting but with a twist. Unlike traditional shooting, Florida sporting clays ranges can offer a variety of interesting terrain and targets that will challenge even the most experienced shooter. The game also allows for teams to compete against each other, making it perfect for friendly competitions and team-building activities.
In addition to providing a thrilling day on the range, adding sporting clays in Central Florida to your golf package can be beneficial for other reasons. For one, it's a good way to break up the monotony of golfing and provide some variety (not that golf is ever monotonous!). It also introduces new players to how much fun shooting sports can be and encourages them to enjoy this activity in the future.
Finally, if you're visiting our brilliant golf resort with friends, it adds an element of competition that will bring out everyone's competitive spirit.
Learn From Leading Instructors
When you enjoy sporting clays through Streamsong, you'll also benefit from the expertise of a professional instructor. Our instructors are some of the best in the country and will ensure that you have a safe and enjoyable time on the range. They'll also provide valuable insights into proper technique, as well as tips for improving your performance.
Adding sporting clays in Orlando to your golf package is an excellent way to make the most out of your Streamsong experience. Not only will you have a unique and thrilling day on the range, but you'll also be able to learn from leading instructors in the industry. Contact us today to book a customized package that suits your party!
FAQs About Sporting Clays