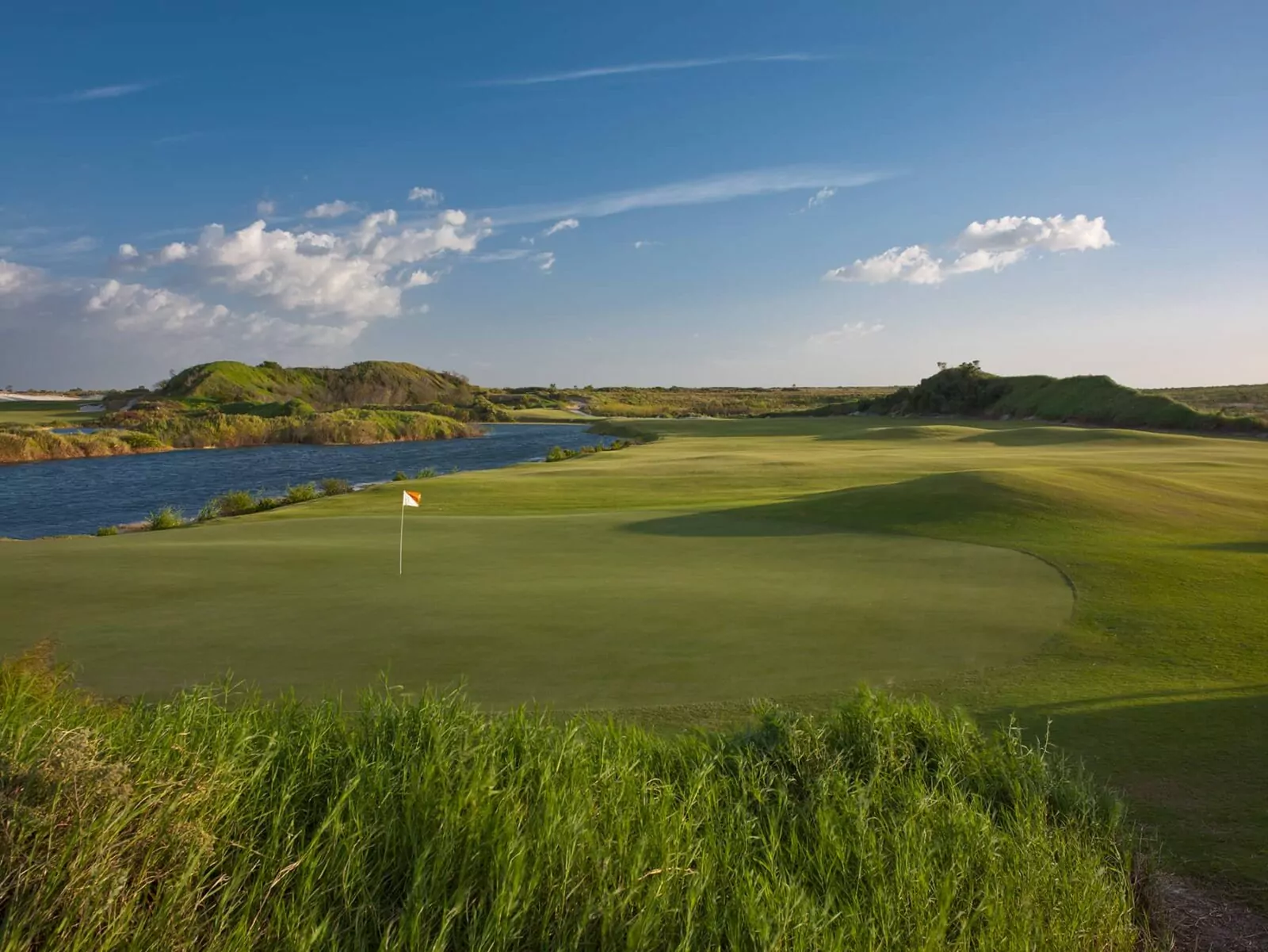 Mach 1 Re-Grassing
As of April 1, 2020, we began the exciting process of re-grassing Streamsong Red and Streamsong Blue with the revolutionary, new ultradwarf bermudagrass known as Mach 1. Recognized as one of the cleanest and purest turfs in the industry, Mach 1 has a super-fine texture that offers the best putting surface in the game today—and we're one of the only golf destinations in the world featuring it.
A beautiful addition to Tom Doak's Streamsong Blue and Coore & Crenshaw's Streamsong Red, Mach 1 turf is genetically strong and very high performing. It's heat and drought tolerant, making it very conducive to sunny Florida and our resort's commitment to sustainability. So no matter the weather, when you come to Streamsong, you know you'll be playing on the best turf around.
What to expect when playing on Mach 1 turf:
• Faster green speeds for more accurate short game
• Consistent growth patterns for increased ball roll
• Lusher greens in warm weather for more consistent play
When asked about this bold, innovative endeavor, Rusty Mercer, Director of Agronomy at Streamsong, said, "Since opening, our goal has been to provide a pure golf experience with firm and fast conditions that rival the very best golf destinations in the world. This re-grassing project is a natural progression for the maturity and environmental conditions of our sand-based courses. We have evaluated the latest technology of turfgrass in the industry and we are very impressed by the high-quality performance of Mach 1 at Streamsong. We look forward to showcasing this new turfgrass on Streamsong Blue greens later this year."
During the re-grassing of Streamsong Blue and Streamsong Red, both courses will be closed to the public. But if you'd like to among the first to play on our new Mach 1 turf, reserve your tee time for October 1, 2020. We'll be opening both courses back up for regular play.
Until then, guests can experience Gil Hanse's Streamsong Black – Golf Digest's 2018 'Best New Course in North America' – along with the two-acre, 18-hole putting green, The Gauntlet, as well as the Roundabout, the Resort's free-flowing practice area.
Watch our video to learn more about Mach 1 Grass.