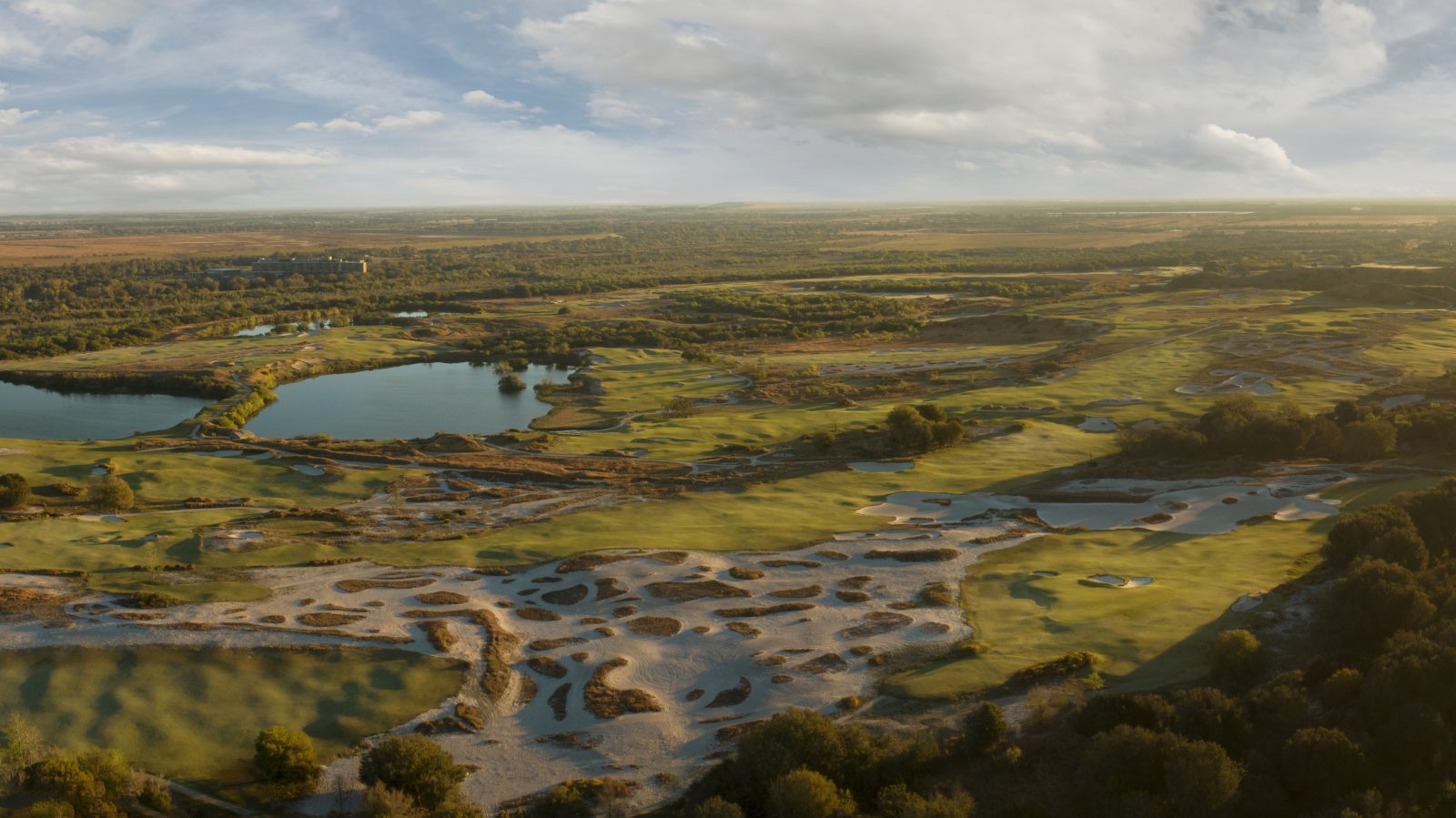 Please join us for the 2023 Streamsong Partner Cup scheduled for Sunday, October 8th through Tuesday, October 10th, 2023. It is our sincere pleasure to have you and your company as a partner at Streamsong and we're sure this exciting event will give you the opportunity to experience all that makes Streamsong special.
The Streamsong Partner Cup will feature tournament rounds on both Streamsong Red and Streamsong Black (both ranked in the Top 30 Courses You Can Play in the U.S.). Teams will be made up of four players, so invite your best customers, employees or anyone else with whom you'd like to enjoy a few days of golf and camaraderie at Streamsong.
Format
The Streamsong Partner Cup will be comprised of four person teams playing in a shamble format with each player hitting a drive on every hole, selecting the best drive of the four and then each player playing their own ball into the hole. Daily team skins will be awarded. Adjustments will be made to tee boxes for seniors and ladies. One low gross score per team will be used for scoring.
2 rounds of tournament golf per player (one on Streamsong Red and one on Streamsong Black)
2 nights accommodations at the Streamsong Lodge
Sunday evening pairings party and reception
Breakfast Monday and Tuesday
Monday night team dinner
Tuesday afternoon awards lunch
Welcome gift
Team prizes and awards for winning teams
 Non-golfing guest rates are available. Please inquire for more information.
Event Schedule
Sunday, October 8 
Arrival and check-in
Optional practice rounds are available at $199 per player (walking or riding)
Welcome reception & pairings party at the Leaf Lounge, 6:00 p.m. – 7:00 p.m.
Monday, October 9
Breakfast at Rooftop 360 – 7 a.m. – 9 a.m.
Round 1 on Streamsong Red, Tee times beginning at 8:30 a.m.
Dinner at SottoTerra – 6:30 p.m.
Tuesday, October 10
Breakfast at Bone Valley Tavern (Black Clubhouse), 7 a.m. – 8 a.m.
Final round on Streamsong Black, Shotgun start at 8:30 a.m.
Awards lunch following play at Black Clubhouse
Pricing
$7900 per four person team
To arrange additional practice rounds, please contact Fabio Colon at [email protected].
Interested in arriving early or extending your stay? Changes to lodging arrival or departure may be made at our special Partner Cup rate. Please contact our Streamsong Partner Cup Concierge Fabio Colon at [email protected].