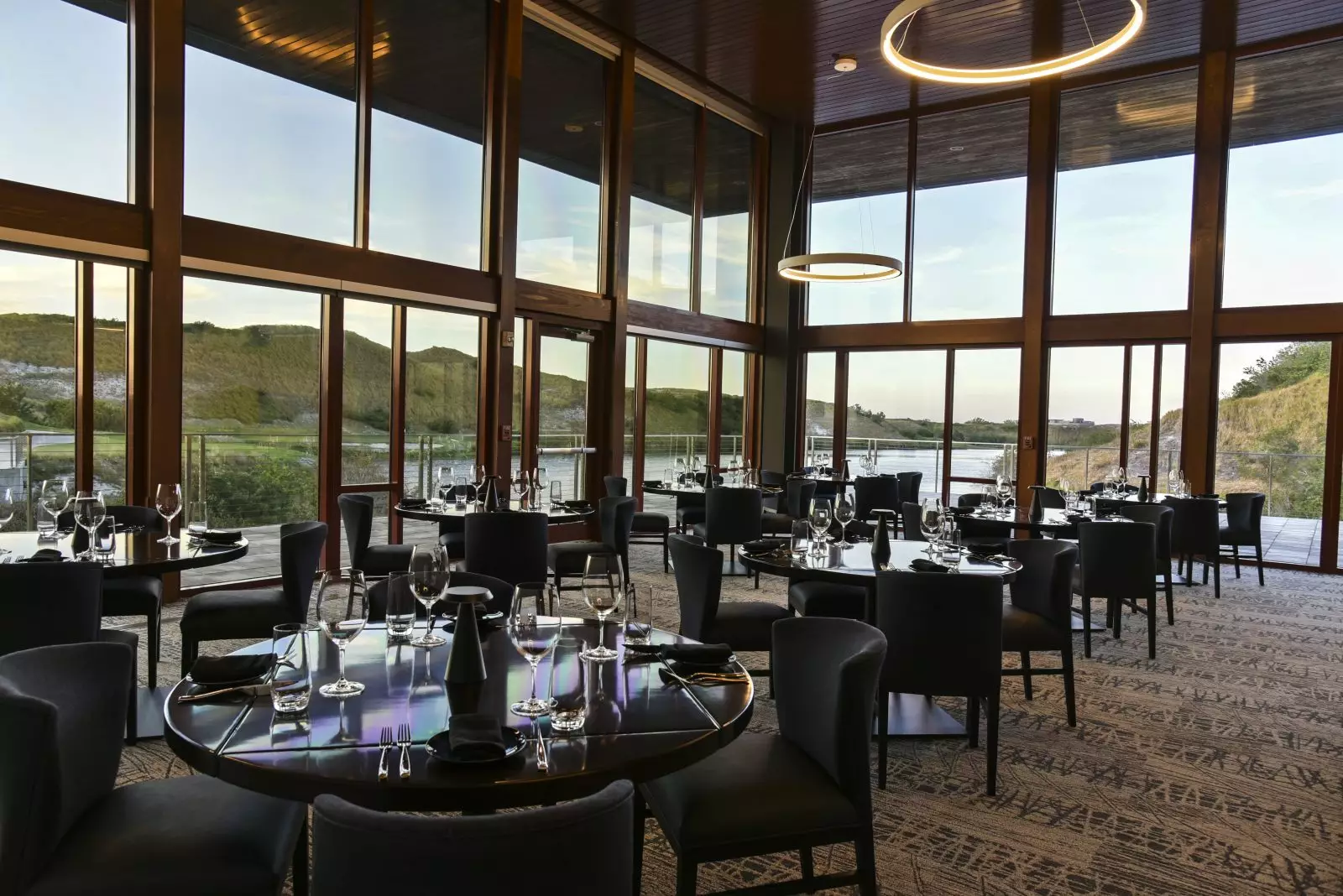 Canyon Lake Steakhouse is located at the Streamsong Red & Blue Clubhouse delivering dramatic views of the surrounding dunescape and the Canyon Lake. Streamsong's newest epicurean experience offers an elevated steakhouse menu featuring DeBRAGGA USDA Prime and dry aged beef served in an upscale dining atmosphere.
DeBRAGGA is world renowned for providing the highest quality beef and superior dry aging processes. Luscious lobster bisque or fresh shucked cold water oysters set the stage for a dry or wet aged steak cooked to perfection. One of Central Florida's best wine lists provides the perfect pairing for a smoked pork porterhouse or seared ahi tuna.
Reservations are strongly recommended for the main dining room. Multiple private dining options as well as bar seating with a scaled down menu are also available. Proper casual attire includes collared shirts, no hats, no flip flops. Golf shorts allowed.
Lounge opens at 5 p.m. – 10 p.m.
Dinner begins at 5 p.m. – 10 p.m.
Corkage fees of $40 per bottle apply at all Streamsong dining venues for any wine that is not represented on that venue's wine list. Private bottles that are in stock and represented on Streamsong wine lists are prohibited in all venues.