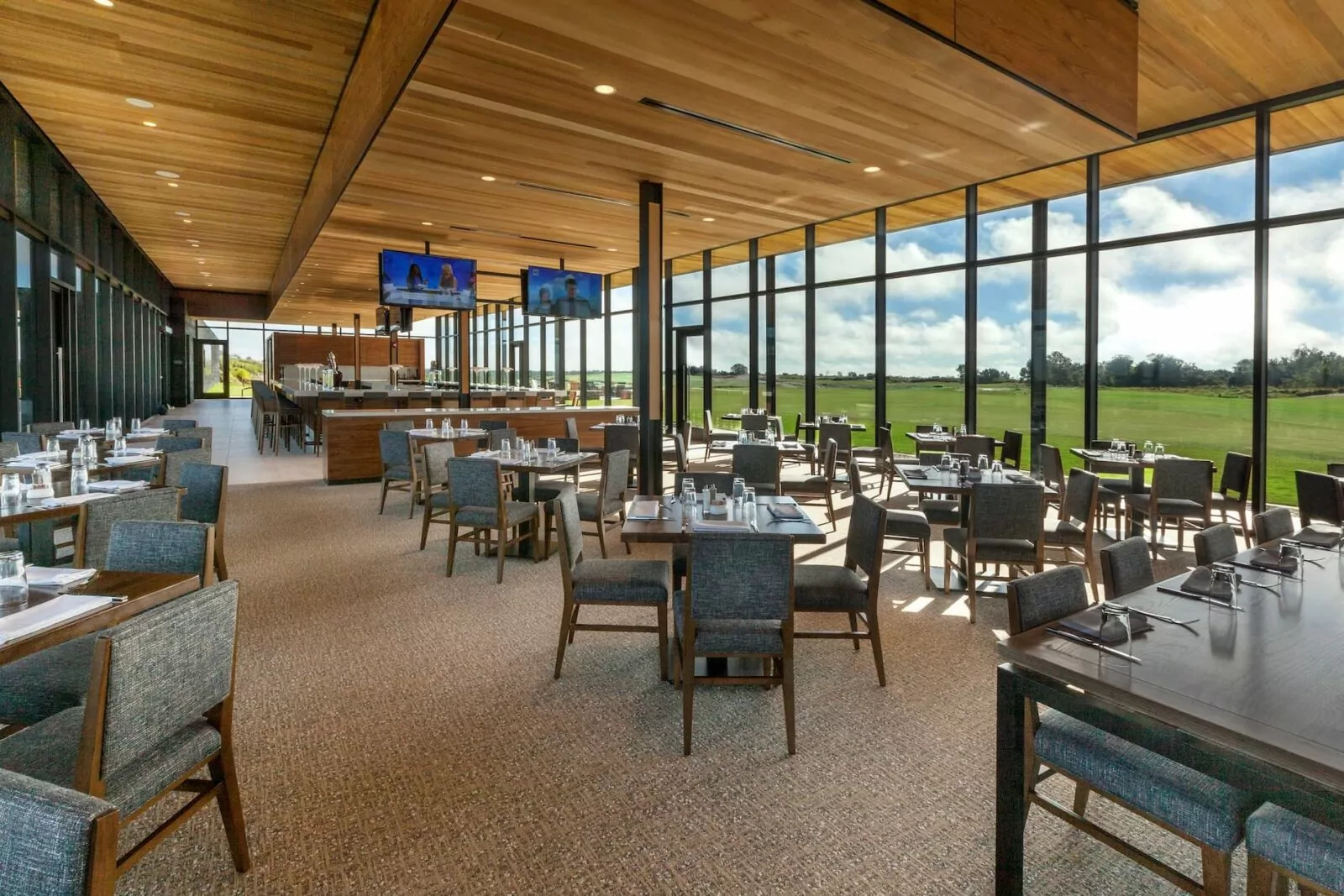 Located at the Streamsong Black Clubhouse. The ancient fossil bed known as the Bone Valley is the foundation of the natural beauty of Streamsong. The Bone Valley Tavern is the window to its origins. Boasting 360-degree views, fresh seafood, small plate, and local craft cocktails, BVT is the perfect place to gather, graze and share experiences with friends.
Land and sea converge as they did in prehistoric times to provide a perfectly balanced epicurious experience.  Our mission is to provide fresh sustainable food and drink of the highest quality while exceeding guest expectations thru friendly and efficient service in an elevated casual environment.
For dining reservations, please call 888.294.6322
Corkage fees of $40 per bottle apply at all Streamsong dining venues for any wine that is not represented on that venue's wine list. Private bottles that are in stock and represented on Streamsong wine lists are prohibited in all venues.