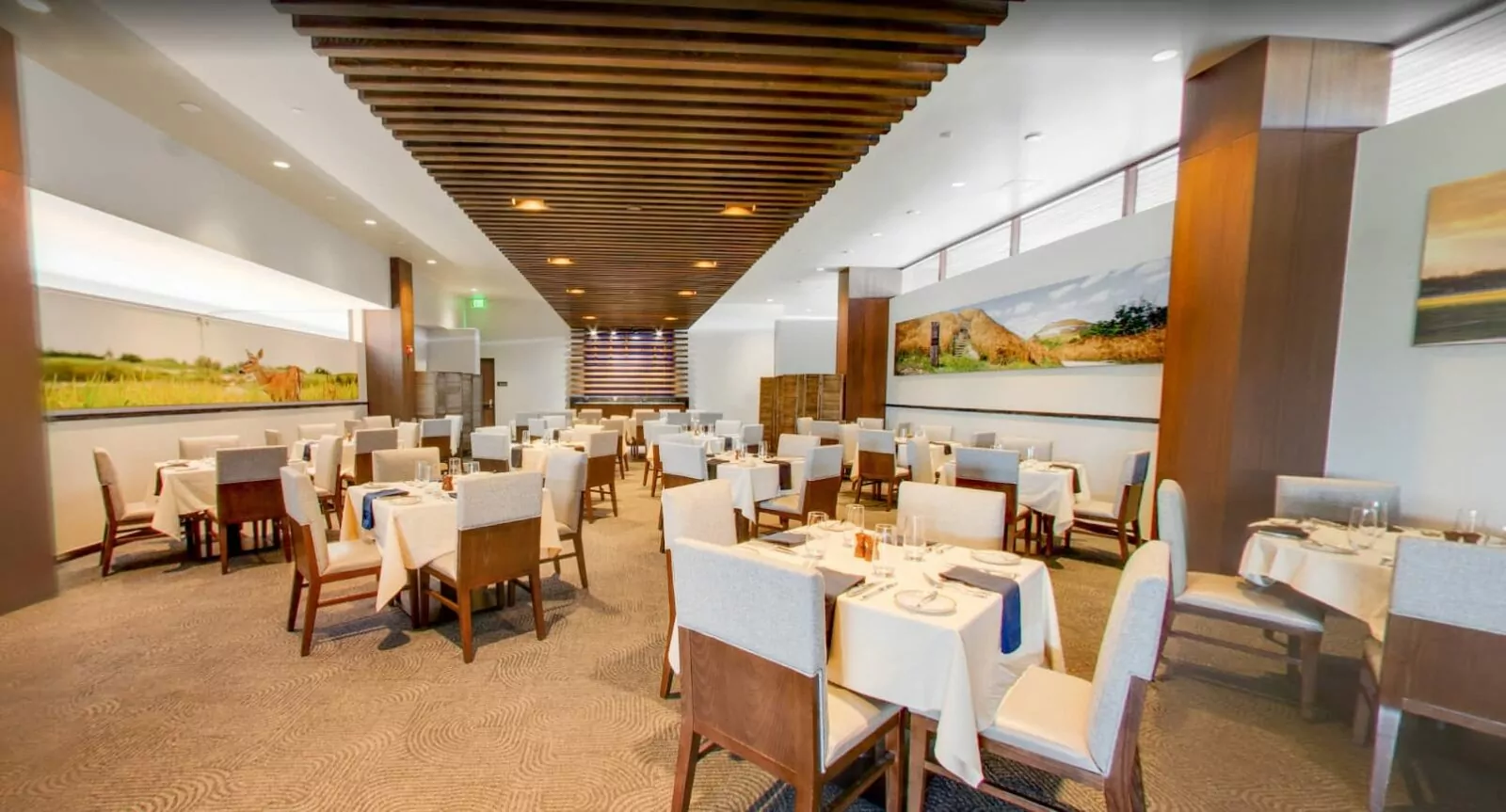 Located just off the Lodge Lobby, Fin & Feather derives its name from the fishing & hunting permit granted to those in the local area over 30 years ago to do the same on the land that we all know now as Streamsong Resort. Fin & Feather celebrates the history and bounty of our southern land with traditional recipes crafted with the finest ingredients that the region has to offer.  Proper casual attire includes collared shirts, no hats. Golf shorts allowed.
For dining reservations, please call 888.294.6322
Corkage fees of $40 per bottle apply at all Streamsong dining venues for any wine that is not represented on that venue's wine list. Private bottles that are in stock and represented on Streamsong wine lists are prohibited in all venues.