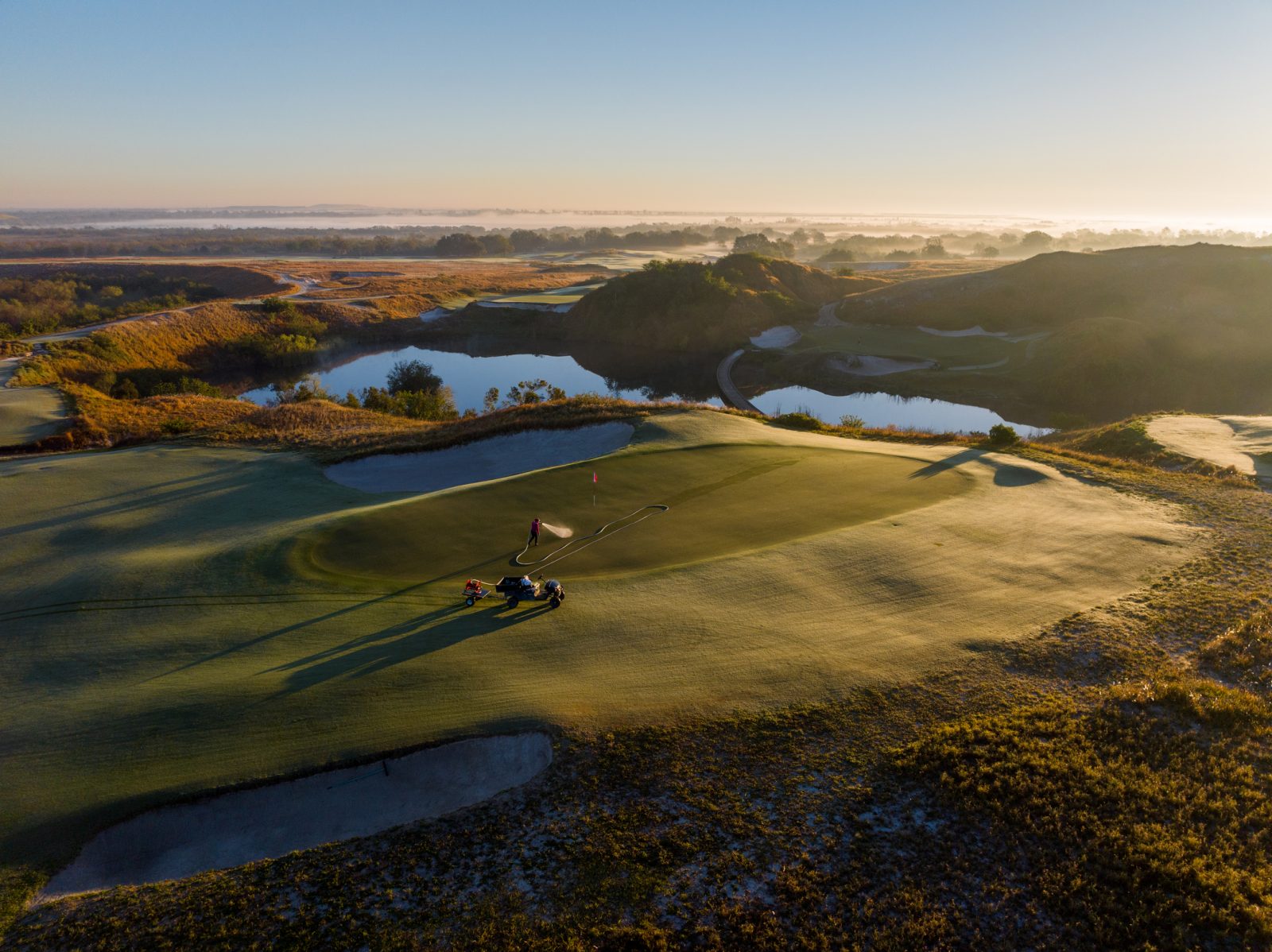 2023 Aerification Schedule
Streamsong will be aerifying all three courses in Summer 2023.
The courses will be closed for aerification as follows:
Streamsong Red: Monday, July 3 – Friday, July 14
Streamsong Blue: Monday, July 17 – Friday, July 28
Streamsong Black: Monday, July 31 – Friday, August 18
Weekly Maintenance
Streamsong Blue will close Monday mornings, Red will close Tuesday mornings and Black will close Wednesday mornings each week until 11 a.m. for routine maintenance from April 1 – November 30. Routine maintenance may include light verticutting and top dressing with sand and fertilization (both granular or sprayed applications). Course conditions should not be impacted significantly, and top dressing will be dragged or watered into the turf prior to play to promote a true and uniform putting surface.
In July and August continuous improvements will be ongoing at all three courses.  While play will not be interrupted, you may see more maintenance workers on the course than would be the case in other months.
When Streamsong Black is closed for the day for maintenance, The Gauntlet and Roundabout will also be closed for the day.