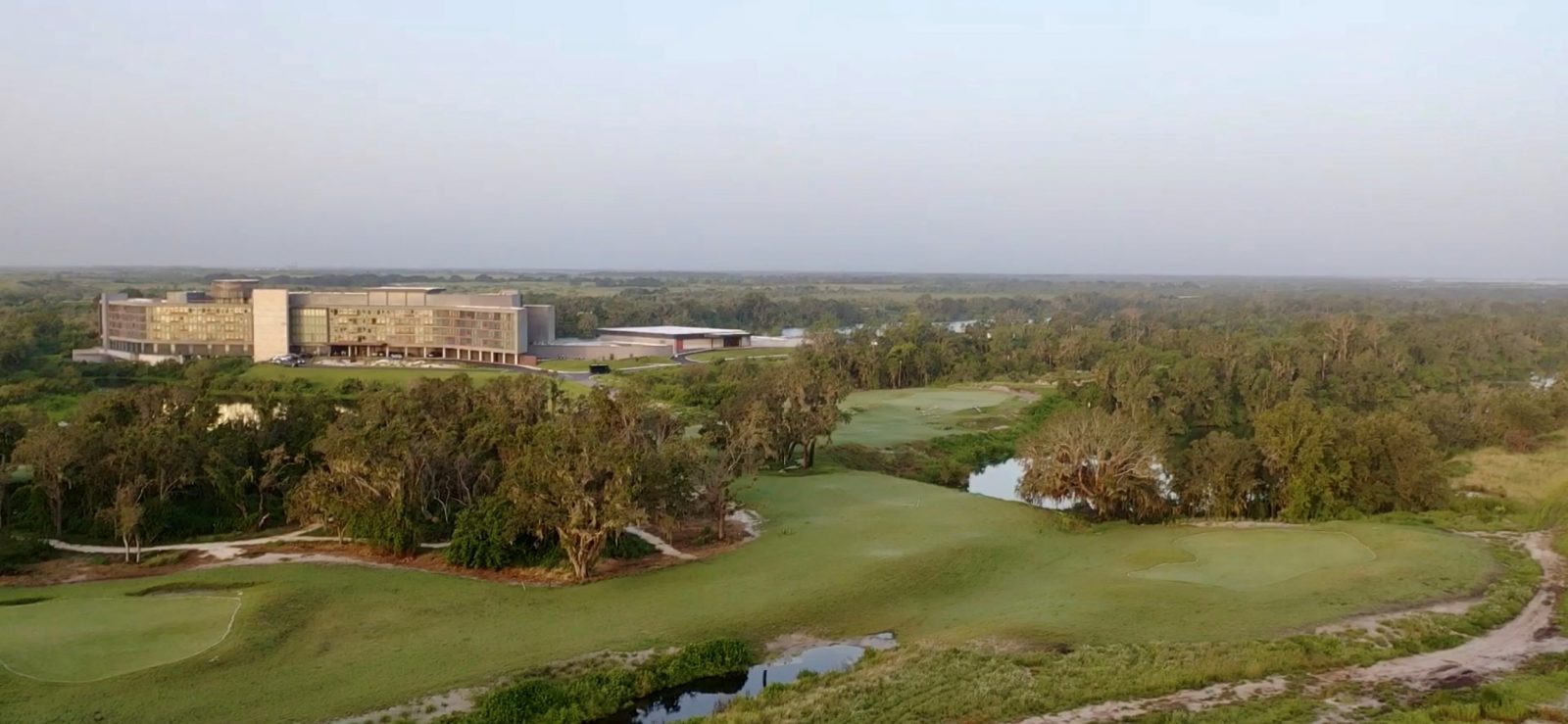 "Although diminutive in size, we believe The Chain, when combined with the anything-but-diminutive Bucket putting course, has the potential to complement, perhaps even enhance, Streamsong's reputation for must-be-experienced golf ."
- Bill Coore, Architect, Streamsong Red
Streamsong's long awaited fourth course, The Chain, is now accepting tee time reservations for preview play beginning December 1, 2023. Be one of the first to experience The Chain when you book your upcoming trip to Streamsong.
Construction on the course began in early March with a grand opening scheduled for fall 2023. Check this page in the coming months for the grand opening date and 2023 tee time reservation availability. "The Bucket," a two acre putting course that is part of the new concept also steps from the Lodge entrance, will follow The Chain timeline.
Since Streamsong announced the name, logo and initial routing last spring, the Coore and Crenshaw design team have returned to the roughly 100 acre site on several occasions and are taking advantage of every opportunity to showcase the unexpected elevation changes and live oak groves, water features, and sandscapes throughout to create a compelling layout. The legendary duo who also designed Streamsong Red, which opened in 2012 with "Best New U.S. Course" honors and is perennially ranked among the top 30 courses in the U.S. by Golf Digest, Golf Magazine and Golfweek, have made several changes and additions to the original routing. Most notably, the 3,000 yard walking layout now includes 19 holes ranging from 90 to over 275 yards, with a six- and 13- hole loop.
Large dragline chain links similar to those used in the mining process on the Streamsong site will mark the beginning and end of each tee box, however specified tee markers and a score relative to par are thoughtfully and purposefully absent from the concept. Players will be encouraged to tee off from whichever teeing area they like on each hole, with a nod toward match play. Now marking the middle of the site is a 22,000 pound dragline bucket, also the namesake for The Bucket putting course, that was installed in early January and will serve as a constant reminder of the history of its location.
The Chain will be the fourth golf course to join the award-winning golf offerings at the world-renowned destination. Streamsong is home to the only warm weather destination with three courses, Streamsong Red, Streamsong Blue and Streamsong Black, in the "Top 40 You Can Play" in the United States, and the only destination in the world with three distinct golf courses designed by legendary architects Coore/Crenshaw, Doak, and Hanse/Wagner.