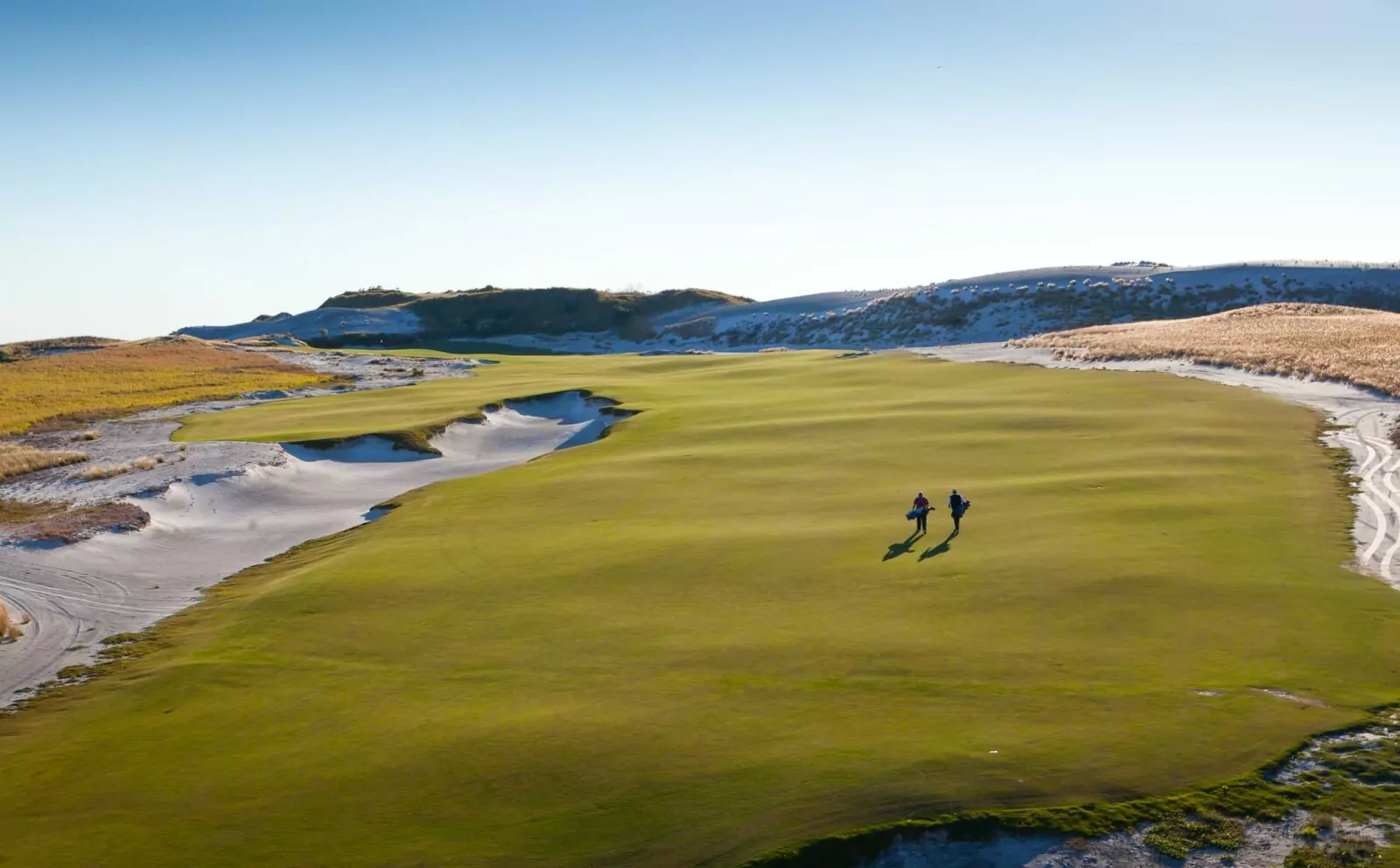 The Walking Golf Philosophy At Streamsong
Walking Golf Philosophy: A feel for the game
The only way to truly experience the game of golf at Streamsong is by walking. And it is required during certain times and seasons throughout the year. Take in every moment and every step in your round by literally immersing yourself in this incomparable location. All three of our championship courses have been specifically designed to be played without a cart—to really appreciate the dramatic elevations and distinct nuances of the unique course architecture. Walking on the natural contours and subtle undulations of the greens and fairways might even help you to refine your swing and elevate your play.
Walking Streamsong helps to preserve the fairways year-round. And walking is simply a superior golf experience. You may still be able to see the courses from the tees, and your approaches from the greens, riding in a cart, but the experience in between is surely lost. Live the incredible sights, sounds, and settings of Streamsong by walking your rounds.
Carts are available to golfers who have limited mobility and a medical need for the golf cart. Medical documentation and advance notice are required, please.