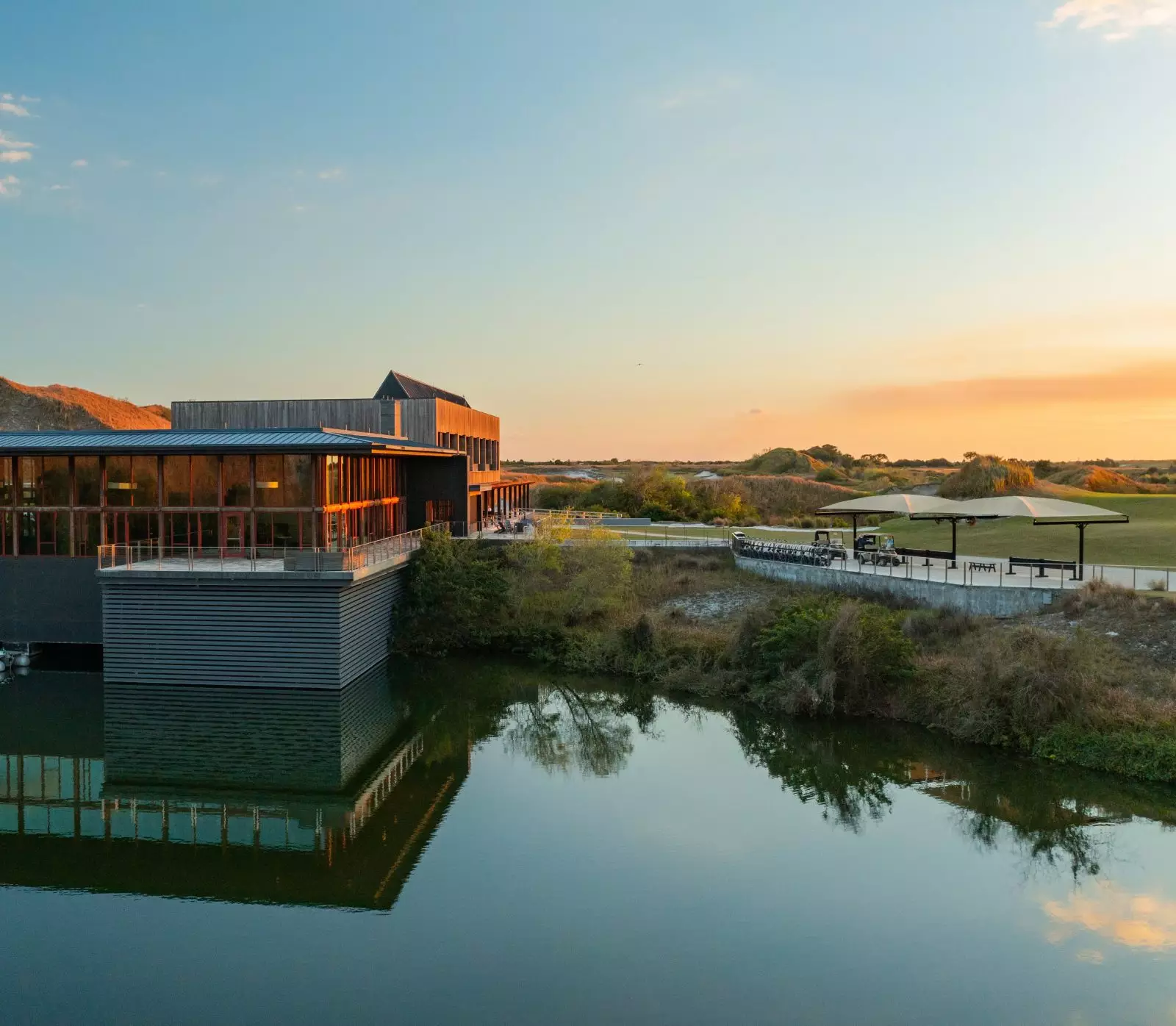 Streamsong Resort offers two outstanding Clubhouses, both amenity-rich and architecturally stunning.
The Clubhouse at Streamsong Red and Blue features a well-appointed Pro Shop offering the latest in men's and women's logo golf apparel and casual sportswear as well as golf equipment and accessories. Pub 59 is located here and open for breakfast, lunch and dinner. The Clubhouse offers 12 unique guestrooms that can accommodate four foursomes in complete comfort and privacy. Clubhouse buyouts are available and include exclusive access to The Players Den featuring a private bar, billiards, card tables and TVs to catch all the games. The Clubhouse's picture-perfect location sits gently in the saddle of the dunes, so instead of dominating, it accentuates the brilliant setting.
The Streamsong Black Clubhouse is home to our newest dining experience, the Bone Valley Tavern restaurant. Enclosed by glass windows from floor to ceiling, BVT offers a large 32-seat bar, 96 additional indoor seats, multiple TVs and breathtaking views of Streamsong Black. Step outside and experience The Gauntlet, a two-acre putting course. Ample outdoor seating is available including a spacious fire pit ideal for after dinner cocktails and lively conversation. Visit the Pro Shop for logo golf apparel, casual sportswear and accessories.
Each Clubhouse offers scenic indoor and outdoor special event venues ideal for private group dining and formal gatherings.