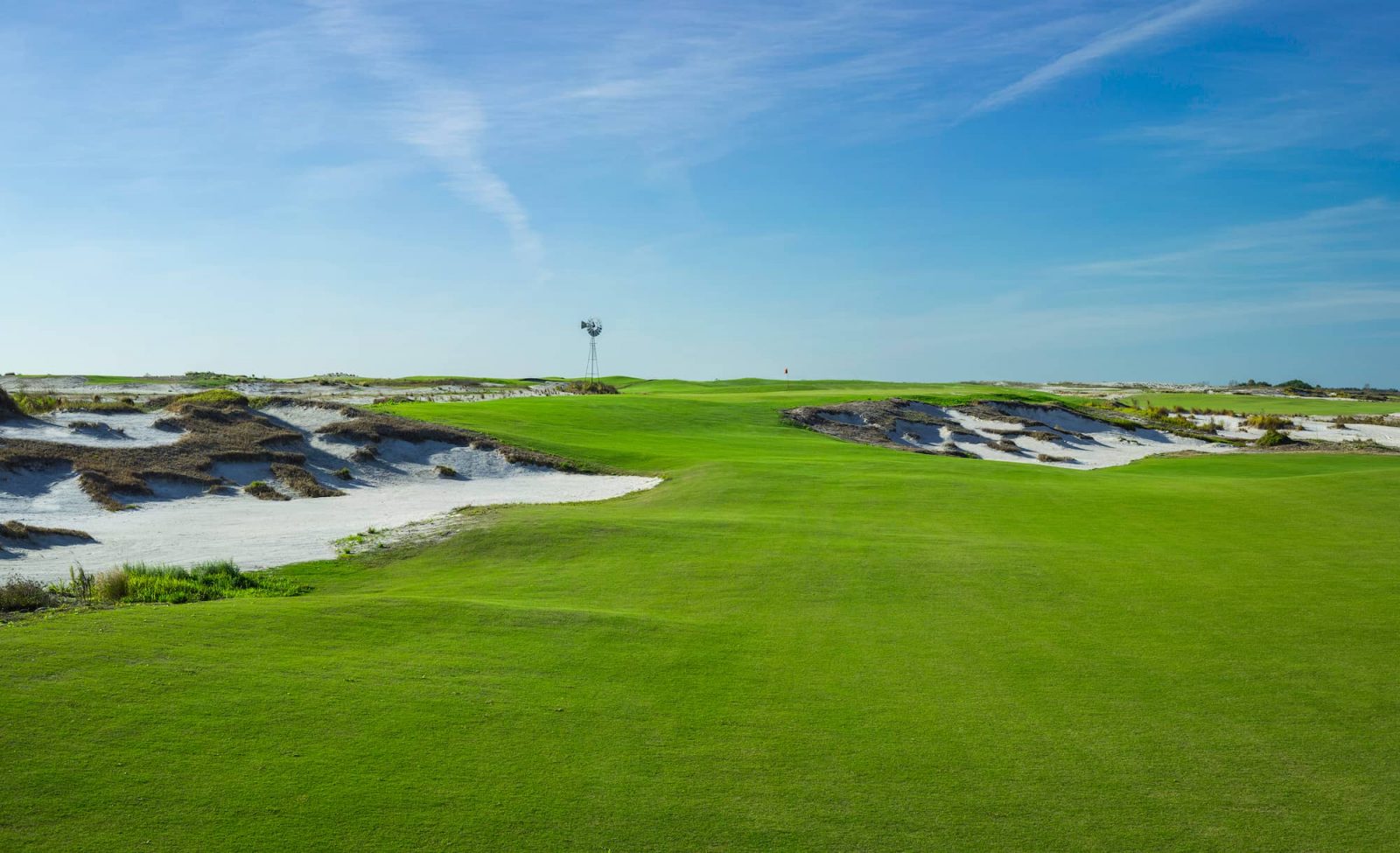 "The scale and shape of this landscape and the creative design features we were able to incorporate into this layout make Streamsong Black a fun and strategic course to play".
- Gil Hanse, Architect, Streamsong Black
Golf Digest's 2018 Best New Golf Course of the Year, Streamsong Black designed by acclaimed architect Gil Hanse is a dazzling Par-73 championship layout offering breathtaking views of the vast landscape, which includes flowing elevation, rolls, tumbles and sand ridges akin to the Sand Belt Region of Melbourne, Australia. This exciting new addition to Streamsong is big, bold and features The Gauntlet, a 1.2 acre putting course and The Roundabout, a free-flowing practice area which includes three double green complexes. Streamsong Black is the perfect complement to Streamsong Red and Streamsong Blue.
View Streamsong Black Course Flyover
View Streamsong Black Scorecard
2021
• Golfweek – Top 100 Courses You Can Play
• Golfweek – Best You Can Play in Florida
• Golfweek – Top 200 Resort Courses
• Golfweek – Top 200 Modern Courses in the U.S.
• GOLF Magazine – Top 100 Courses You Can Play
• Golf Digest – America's 100 Greatest Public Courses