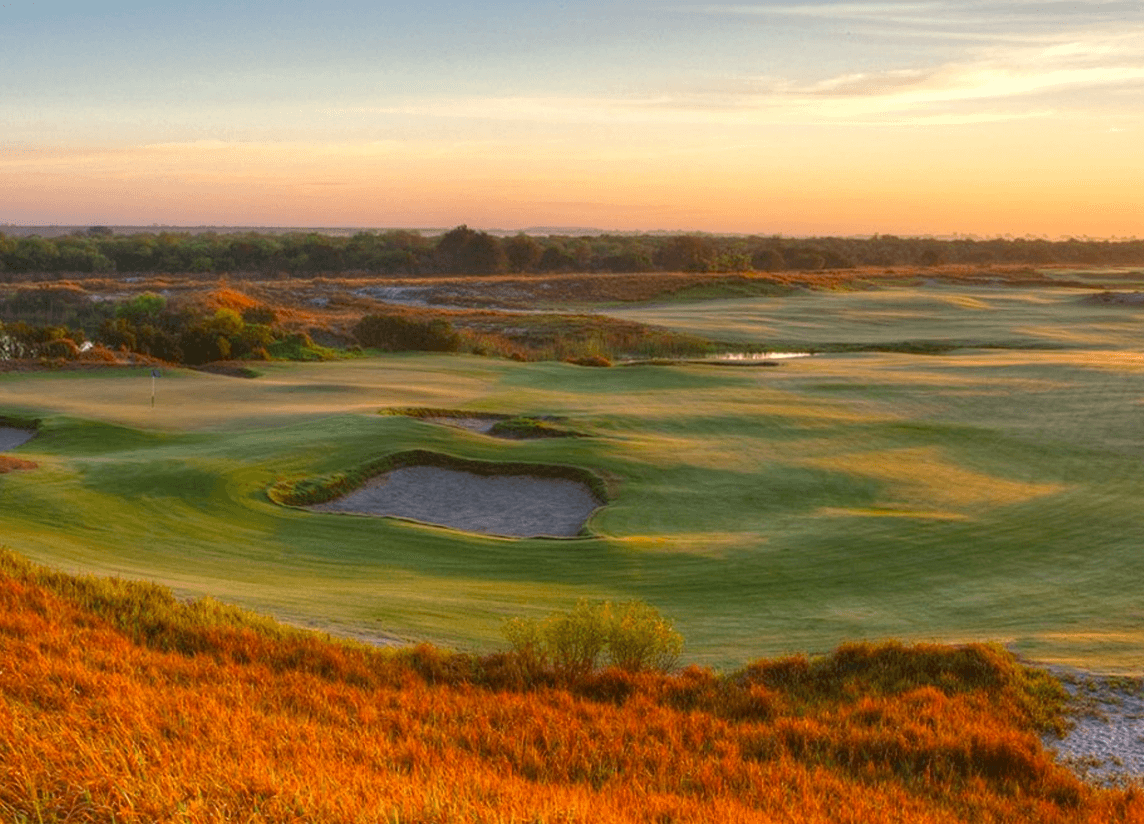 "This is such a good piece of land for golf. The variety of contours created by the mining process is unique for a project in Florida–or anywhere in the Southeast."
-Tom Doak, Architect, Streamsong Blue
With its multiple elevation changes, fairways navigating wild grasses and deep-water ponds and huge bunkers that roll off of towering sand dunes, Streamsong Blue seems designed by discovery rather than by intention. Created by Renaissance Golf Design's renowned architect Tom Doak–who already has four designs ranked among the top 100 in the world–Streamsong Blue has been equally well received. Streamsong Blue features spectacular terrain, with rises and falls in elevation, and contours that undulate offering some of the most stimulating holes in golf.
View Streamsong Blue Course Flyover
View Streamsong Blue Scorecard
2021
• Golfweek – Top 100 Courses You Can Play
• Golfweek – Best You Can Play in Florida
• Golfweek – Top 200 Resort Courses
• Golfweek – Top 200 Modern Courses in the U.S.
• GOLF Magazine – Top 100 Courses You Can Play
• Golf Digest – America's 100 Greatest Public Courses