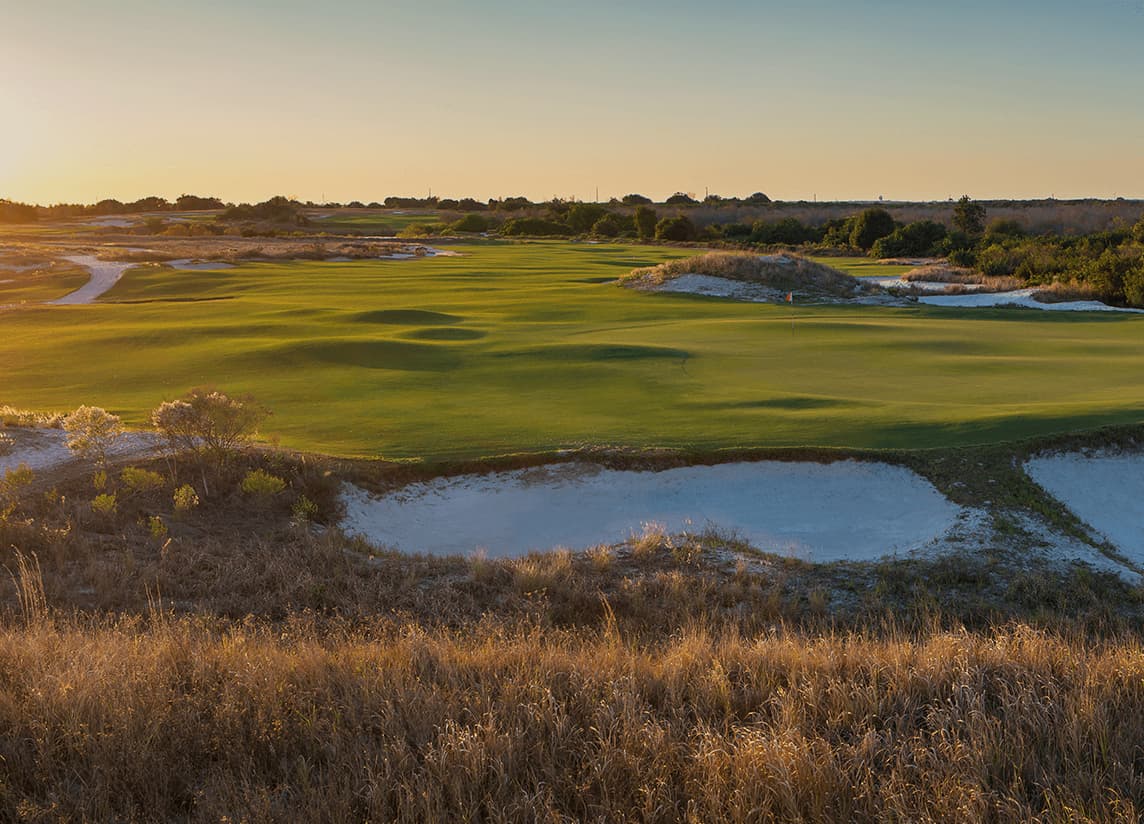 "...some of the most unusual, interesting and dramatic land forms we have ever encountered...the landscape is different than anything we've ever worked with."
- Bill Coore, Architect, Streamsong Red
Simply put, Streamsong Red is like nothing you've ever played. Designed by the legendary team of Bill Coore and Ben Crenshaw–architects of five designs in the Top 100 in the United States– Streamsong Red is an 18-hole masterpiece. With its 419 Bermuda Grass fairways winding through decades-old sand dunes, lakes, and natural bunkers, Streamsong "is naturally conductive to uncovering great golf holes," says Crenshaw, who himself is a two-time PGA Masters Champion. With its striking landforms, expansive lakes, rolling terrain and stretches of open savannah, Streamsong Red brings drama and strategy into play on each spectacular hole.